Walton's Dachshunds is located in rural Western New York. We are breeders of AKC miniature and small standard dachshunds in most colors and patterns and all three coat types. Our puppies are raised in our home in a warm, loving environment with lots of attention and affection from all members of our family.
We strive to provide you with an adorable, healthy, playful puppy that will be a treasured member of your family for many years to come. We like to think they go from our lap to yours!
We are fully compliant with the American Kennel Club, and we are licensed by the New York State Department of Agriculture and Markets.
PD714
We have added a couple more litters to the site. Most of our waiting list has been satisfied, so if you have any questions about any of the peanuts, please let us know!
My brother in law has a litter of longhair pups. He can be reached at rjststella@yahoo.com or 585-721-3507
Upcoming Litters
April 20th~Leetah and Jake
April 20th~Venus and Finn
April 20th~Ivy and Buddy Too
April 28th~Sylvie and Jake
May 17th~Pixie and Finn
May 25th~Delta and Jake
May 27th~Mabel and Finn~Mabel had two babies today! Stay tuned for more info.
June 1st~ Monica and Jake
June 12th~Rachel and Jake
Happy words from happy owners...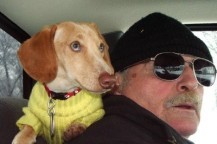 "Justine has been a wonderful addition to our lives."
- Janice