Walton's Dachshunds is located in rural Western New York. We are breeders of AKC miniature and small standard dachshunds in most colors and patterns and all three coat types. Our puppies are raised in our home in a warm, loving environment with lots of attention and affection from all members of our family.
We strive to provide you with an adorable, healthy, playful puppy that will be a treasured member of your family for many years to come. We like to think they go from our lap to yours!
We are fully compliant with the American Kennel Club, and we are licensed by the New York State Department of Agriculture and Markets.
PD714
We have added a couple more litters to the site. Most of our waiting list has been satisfied, so if you have any questions about any of the peanuts, please let us know!
My brother in law has a litter of red longhair male pups. They are 7 months old, crate trained, have had all 3 puppy shots, and their initial rabies. He is asking only $300 each! Their pictures do not do them justice....it is very challenging to photograph a playful pup!
They can be seen by scrolling to the bottom of the puppy picture page and clicking on more available pups. He can be reached at rjststella@yahoo.com or 585-721-3507
Upcoming Litters
Hoping to have exciting news very soon!
Happy words from happy owners...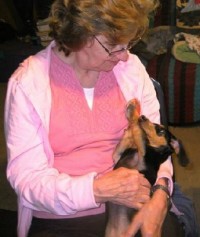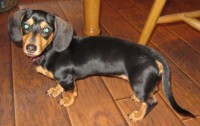 Kim,
We have been wanting to send pictures of the puppy we got from you on March
19th, but have had a hard time getting Kricket to hold still long enough!
I did finally get a couple of good ones. As you can see, she is queen of
the house and has my husband and mom wrapped around her little paw (along
with anyone else she meets). She is doing great and growing fast - almost
8 lbs now. I can't believe she was so little when we brought her home!
Her potty training took no time at all.She is so lovable (we have to
snuggle every morning and evening) and very active - she loves to play
outside. She keeps us all laughing!
Thank you so much for breeding such wonderful puppies!
Also, I wanted to mention that our vet was very impressed when we took her
for her first visit. He said that she was in perfect health and was
pleased that she had already been started on a wormer. Apparently many
breeders don't worm the puppies before sale. Anyway, you've made a good
impression with the vet down here as well as with us.
Thank you again,
- Julie, Kevin and Kricket